A Simple, Brilliant Multi-Use EDC Flashlight Tool
An extremely portable, pocket-sized tool that comprises pry-bar, lighter and flashlight. For all survivalists and outdoor adventurers.
World's Coolest
Flashlight
With HUNT we wanted to create something that took the idea of an everyday carry flashlight to the next level.
The hunt 4.0 is a totally portable and pocket-sized tool that comprises a storage pry-bar, lighter and flashlight.
A design as new as it is old. The lighter is strong and refillable. We wanted to make a timeless fire-starter tool that was both classic and built to last.
The Rechargeable Flashlight
The flashlight is designed with two lighting modes. Powered by a Li-ion rechargeable battery that will last roughly 1.5 hours at maximum brightness. Or, turn down the brightness to 20 lumens and it is good enough for 7 hours of continuous use.
Practical Everyday Uses To Make Your Day Easier.
Light-duty prying - open those sticky can lids
Opening taped boxes
Scoring materials
Works as a flat-head screwdriver
Open bottle caps, wherever you are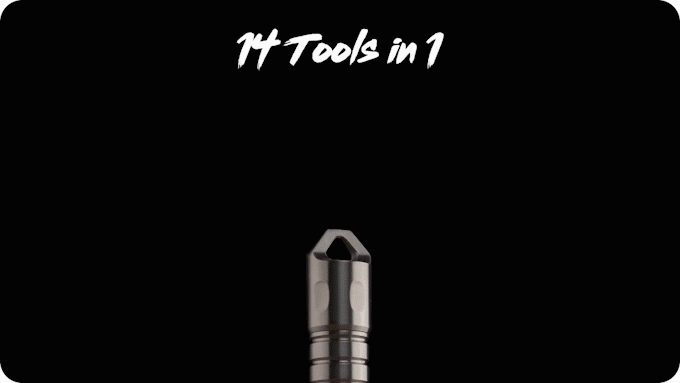 Made from Titanium And Built To Last
Testing has proven that our flashlight is virtually indestructible. It's definitely a LIFETIME use body!
Always There, Never In The Way
HUNT4.0 is designed to make your everyday life easier. This is an essential keyring tool that's always there for you when you need it, and won't get in the way when you don't.
Available in
Two Options
Stonewashed and Polished.
LOW / HIGH LIGHT: 20 / 120 LUMEN
CHARGE TIME: 30 - 40 MINS
LOW / HIGH LIGHT RUNTIME: 7 / 1.5 H